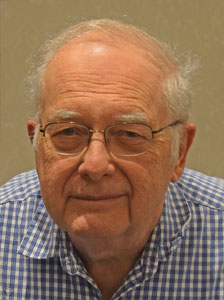 Board Member
POA Responsibilities:
-POA Website Content
-POA Announcements via email
352-751-3219
John helps maintain the content of the POA website and executes POA email announcements to our large membership and non-members who receive the monthly email announcement about the POA eBulletin. John joined the POA Board of Directors in 2022. He has been a resident of The Villages, in Belvedere, since 2005
For the 2022 local elections for candidates endorsed by the POA, John provided the artwork for campaign hand-outs and mass emails to support the campaigns. Before becoming a POA Board of Directors member in 2020, he provided artwork for campaign advertisements, roadside signs, and mass emails for the three candidates that replaced three of the Sumter County Commissioners that voted for the 2019 25% property tax rate increase.
John became a full-time resident of The Villages in 2005 in the village of Belvedere. While in The Villages, he served on the board of directors of the Sumter Landing Bicycle Club and was responsible for the cub's website and weekly emails.
He has a Master's Degree in Electrical Engineering from Wayne State University in Detroit, Michigan. After college, his first job was engineering a navigation system for the Apollo spacecraft at a General Motors facility in Milwaukee, Wisconsin. With the decline of the cold war and defense spending, he phased over to automotive electronics at a General Motors facility in Kokomo, Indiana. He was the lead systems engineer for the first computer-based engine controller for all General Motors vehicles. Twenty-five thousand controllers were needed each workday to keep GM's vehicle production line running. He became the lead engineer for the future designs of powertrain computers.