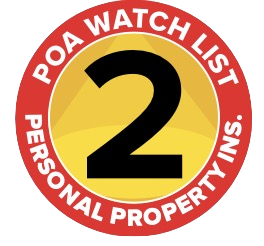 Even before Hurricane Ian hit the Gulf Coast of Florida, the personal property insurance industry was in trouble in Florida. Plagued by roofing scams that drove six companies out of business in 2022, Governor Ron DeSantis called a special session of the Florida Legislature in June to address the issue. Senate Bill 2-D enacted measures to help alleviate rising insurance costs, increased insurance claim transparency, and cracked down on frivolous lawsuits which drive up costs for all Floridians. But most agree that the legislation that was passed did not go far enough to ease the burden on Florida homeowners.
The Florida Office of Insurance Regulation has imposed a 2% surcharge on Property owners in 2023, depending on when their policy renews, so the Florida Insurance Guaranty Association (FIGA) can cover more than 14,000 claims from insolvent companies that need to be satisfied.
Because of the roof insurance scams, according to FL State Senator Jeff Brandes, 70% of the money paid in 2021 went to trial bar lawyers who brought lawsuits against insurance companies, 20% went to defense costs for the insurance companies, and only 10% went to homeowners.
The Insurance Information Institute spokesperson Mark Friedlander predicts 40% or more in personal property insurance increases in 2023. Six companies stopped operating in Florida before Hurricane Ian, and another 27 are on a watch list. Before Ian, the Institute said that FL homeowners were paying, on average, $4,231 compared to the national average of $1,544.
The government-operated company of last resort, Citizens Insurance, is priced about 50% below the market. Senator Brandes said the legislature would need to substantially raise those rates to stabilize the market. He described the entire industry as having "Stage 4 terminal cancer" right now.
Governor DeSantis brought legislators back to the table in December, and just before Christmas, he signed another bill to strengthen Florida's property insurance market by:
Eliminating one-way attorney fees for property insurance claims, which will disincentivize frivolous lawsuits, and realigning Florida's market to best practices will promote more market competition in the private insurance industry.
Reducing the burden of excessive and predatory litigation will help bring down costs for homeowners.
Enhancing the Office of Insurance Regulation's ability to complete market conduct examinations of property insurers following a hurricane to hold insurance companies accountable and prevent abuse of the property appraisal process.
Reducing timelines for insurers to get payments out the door and back into the hands of policyholders as they rebuild their lives.
Building on reforms passed earlier this year by committing additional funding to provide temporary reinsurance support to help stabilize our market.
The above is from the January 2023 POA Bulletin.
---
---
UPDATES
---