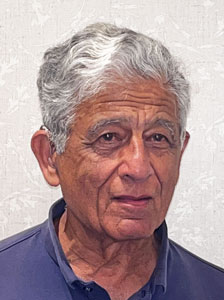 POA Treasurer
(412) 400-7923
Ash Marwah was elected to the POA Board of Directors in 2022 and became the POA Treasurer in early 2023. He took an interest in POA as soon as they moved to The Villages because he saw how the POA served the residents' needs. He is honored to have the opportunity to serve as Treasurer and member of the POA Board, and he is looking forward to an active role in the coming years.
Ash is a Civil Engineer by profession with 30+ years of experience running a small business providing road and bridge work. That brought a lot of interaction with the government, and it has given him a lot of knowledge about how the government functions. Also, he served 8 years on the Planning Commission and 6 years as an elected Member of the Franklin Park Borough Council in the Pittsburgh area.
Ash has been married for 48+ years to Shashi, a retired Physician. They have lived in The Villages (Belevedere) since 2017. They enjoy golf and bridge here immensely.