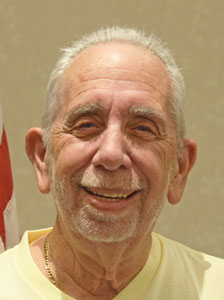 POA President
(352) 418-7372
Cliff Wiener has served on the POA board for the last seven years and the last four years as president.
Since moving to The Villages, he has been a Guardian Ad Litem, a member of the CIC for four years, on the Architectural Review Committee (ARC) for four years (Chairman), and is now a District 4 board supervisor (vice-chairman). He has also been a member of the Ohio Buckeye Club (treasurer), is a member of Forest City Masonic Lodge 388, Village Masonic Lodge 394, Bahia Shrine, Village Shrine Club (treasurer), Scottish Rite of Ocala, and the High Twelve Club of the Villages. He also started a bowling league and was secretary for 15 years. He worked at the golf courses and was an outside manager at Havana Country Club.
Before retirement, he was a member of Local 38 IBEW and retired after 41 years as an electrician.