Board Member
Monitors:
-Sumter County Board of Commissioners
-CDD-7 Board of Supervisors
(352) 571-8226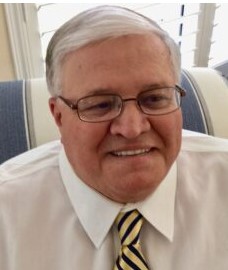 Gilbert Windsor frequently attends the meetings of the Sumter County Board of Commissioners and CDD-7 Board of Supervisors, where he has often spoken, showing a passion for property owners' concerns. He provides valuable information to the POA about the actions of the Sumter County Government and The Villages District Government. He has a mindset for details. Gilbert became a member of the POA Board of Directors in 2022. He and his wife have been residents of The Villages, in Bonita, since 2009.
Gilbert is a Maryland Native. He retired as Owner/President of Edison Electrical Enterprises. He has 40 years of experience in major electrical construction; for example, the Callaway Nuclear Power Plant in Fulton, Missouri, and the Dupont Children Hospital in Wilmington, Delaware. He managed multi-million dollar contracts.
While living in Maryland, he was the president of the Rescue Fire Company, located in Cambridge, Md. He was the president of the Dorchester County Fireman's Association (14 Fire Companies). He also was a Little League Manager for 12 years.