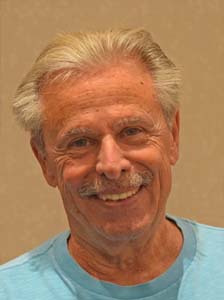 In addition to being Vice President of the POA, Jerry is a Supervisor for CDD-5. He and his wife, Maureen, acquired their "Village" home in 2005 but became full-time residents in the Village of Poinciana, in May 2010, upon Jerry's retirement. 
He was a member of The Villages CERT (Certified Emergency Response Team). He and his wife are trained responders for their block AED program. Jerry loves to bowl and golf, as well as attend various clubs. He is an avid member of SOSB (Seniors on a Spring Break). He is the proud father of two sons, with two daughters-in-law & two gorgeous granddaughters, and he has the pictures to prove it.
He's had a long and distinguished career in Finance. He holds a BS in Accounting from Long Island University. He was trained in Public Accounting (Pannel, Kerr Forster) and moved into Hospital Finance, where he served as Controller at St John's University, South Shore Division. He held senior positions at Staten Island University Hospital, including Controller, VP, Sr. VP, and CFO. He's held similar positions (CFO and Sr. Director) for the NYU Hospital For Joint Diseases. He has served on numerous Finance Committees, including the Hospital Association of NYS (HANYS) and Greater NY Hospital Association (GNYHA). Earlier in his career, he served as treasurer for the New Springville Civic Association (a not for Profit Civic Organization).