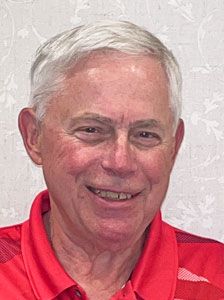 Ken Knodel was elected to the board in 2022 and has been a Villages resident since 2017, living in Dist 1.
Ken resided in Summit County, Ohio, for approximately 51 years, being employed by the County Government for the last 20 years of my employment. He started out as a member of the Board of Review, hearing property tax appeals, and then spent 18 years as an Administrator in the Community and Economic Development, overseeing various State and Federal Programs. In the last three years, He transferred to the County Fiscal Office being promoted to Director of the Services Division.
Ken also was elected to serve the residents of the City of Green, serving as Vice President and President during his term of service. He was elected chairman of the committee that reviewed and implemented the living stream of all City Meetings and special events.