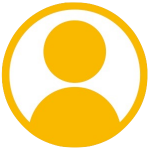 If you would like to make changes to your POA Bulletin Delivery preferences (electronic and/or driveway), you need to create a Guest Bulletin Delivery Account.
You will need to fill out a complete form below, One record per property address. Check with your spouse. You can always upgrade to a paid membership to take advantage of all the benefits.
Please use Proper Capitalization throughout this form as it may appear on printed items like Name Badges. First Name & Last Name fields are for the main contact person for the property.  Other people living at this property address are entered below. The E-mail Address and User Name entered must be unique within our membership system.

Street and Village fields are Long Drop-Down menus - type the the first letter or two to get close to your Street or Village name.

Fields outlined in green are required.