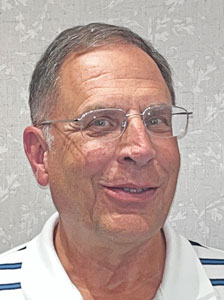 Richard (Reb) Benson has served as the POA Secretary since 2019. In addition, he is the lead person on the POA Membership Help Desk. In 2022, Reb was elected by the Residents of CDD-2 to the Amenity Authority Committee (AAC); the AAC is responsible for amenity services north of C.R. 466. Reb Benson moved from Virginia to The Villages in 2018 and lives in the village of Palo Alto with his wife, Vicki.
Mr. Benson retired from Air Force Civil Service as a GS-15 in February 2018 after 11 years of negotiating and implementing international arms control treaties and agreements.
In addition, Mr. Benson is a retired Air Force Lieutenant Colonel with 23 years of distinguished service in space and missile operations, serving as a crew commander, staff officer, and strategic planner. He commanded a Recruiting Squadron and served in various staff assignments for Strategic Air Command and Headquarters, Air Force.
Mr. Benson was also a Program Manager and Senior Analyst for Scientific Applications International Corporation (SAIC); currently, he is a SAIC Senior Consultant.
Reb is a Golf Ambassador at The Villages Tierra Del Sol golf course. He enjoys playing golf and flying radio-controlled airplanes. He is a Deacon at First Baptist Church at The Villages.